International Standard Parcel Shipping Service
Optimize your logistics processes and book international shipments of packages and standard suitcases at the best prices in the market. Get the best price with a reliable courier company and get the best price available for standard shipping with Casa Postal Mailbox Company. Book a standard package delivery with our engine and we'll take care of the rest.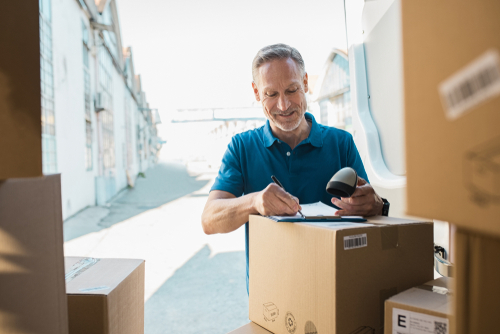 Standard Shipping Service: How long does delivery take?
The delivery date for sending a standard package depends on the type of service selected and the distance between the pick-up and delivery addresses. To find out how long your standard shipping service will take, simply enter the details into our search engine and you will get an estimated delivery date. To help you organize the delivery of your standard package we have prepared this table:
| | |
| --- | --- |
| Standard Shipping Type | Delivery time |
| All Standard Shipping (Domestic) | 1-2 business days |
| regular (international) | 3-7 business days |
| flexi | 2-5 business days |
| RegularPlus | 2-3 business days |
SIMPLE SHIPMENTS
Make sure booking standard shipping is the best option for you
Our standard international shipments are ideal for sending standard packages without urgency. All of our services are door-to-door, so you don't have to worry about queuing or depending on post office hours. Our standard shipping service is a convenient solution for individuals and businesses.
WHAT CAN YOU SEND
Send a standard package: what can I send?
Boxes
Ideal protection for economical shipping of small parcels and boxes
Packing tips:
Use enough cushioning material to ensure safe transportation of items.
Tape the box shut and affix the shipping label if necessary.
Baggage
Luggage shipments are very common to or from tourist destinations.
Packing tips:
Please pack and secure your items carefully to prevent them from shifting during shipping.
Wrap the entire suitcase in plastic wrap, including wheels and handles. Affix the shipping label if necessary.
Although some courier companies accept to send suitcases, we recommend packing the suitcases in a cardboard box for more security. Please note that in some countries it is not possible to send unpacked suitcases. For more information, contact our experts via chat. .